Igor Smirnov is a Ukrainian grandmaster who founded a remote chess academy in 2009.
We are going to review the 6 best courses on his website.
Who is Igor Smirnov?
Igor Smirnov was born in Ukraine in 1987. At the age of 14, he becomes an international master and at 21 he becomes a grandmaster. Igor has won many prestigious tournaments such as the Kasparov cup, Czech open junior, etc.
He started full-time coaching when he becomes grandmaster. In 2009 he found a remote chess academy (also known as chess-teacher). On this website, he published various courses recorded by him. His course grandmaster positional sacrifice becomes very popular within a year after launching.
Igor also offers various free courses on his website and on Udemy. We will look into it.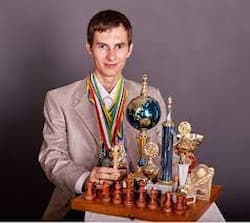 6 Best courses by grandmaster Igor Smirnov
Remote chess academy has published more than 75 courses on its website and more than 5 courses are on Udemy. In which most of the courses are targeted at intermediate players.
His teaching quality is excellent. You can purchase any of his courses blindly. Let's see some of the best paid and free courses.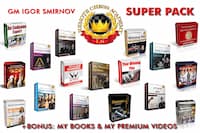 GM Igor Smirnov's Super Pack
If you are really interested in purchasing 5-7 courses on the remote chess academy website, then I will recommend you to purchase this full pack. In this course, you will get 17 courses and some e-books + a private group of Igor Smirnov for $997.
You will think this package is expensive but if you take private tuition from grandmaster then you will be charged $50 per hour. This means you can only attend 20 hours for $1000. But you are getting all this in just $997.
The best thing is that you can download all this on your computer and watch this anywhere.
Click here to read full details about this super pack.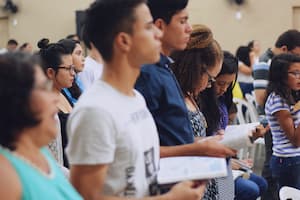 Is this course really worth it?
Igor is teaching chess for the last 12 years. He is also a grandmaster. Defiantly you will find this course fully valuable.
Igor has also taught many students who are now international masters and grandmasters.
I also have watched many courses and find them useful.
Generally purchasing chess courses is a good deal. You will get insights from top players at very less cost.
In conclusion, I will recommend you to go with free courses which are available on the website and then only purchase the paid courses.