Online chess lessons can help you to improve your chess strength ten times faster.
We will see some of the best online chess courses which are available on different chess websites.
It's difficult to judge which courses are best. In this article, we are suggesting some great chess courses.
Why you need online chess lessons
There are multiple benefits of taking online chess lessons. You will improve your chess strength, understanding of chess, etc. We will see some major benefits below.
Help to improve our strength – Online chess lessons will help you to improve your strength with proper guidance. These courses will provide you exact material. Most of the courses are created by titled players, grandmasters, and some courses are created by world champions also.
Saves a lot of time – Online chess lessons will save you a lot of time. Experts already think of the course and create according to a given topic. If you want to study the same thing then you again have to invest some time.
Saves money – Online lessons cost way cheaper than personal classes. These courses are generally priced between $30-$100. If you think to get lessons from a private tutor with the same skills then they will charge anywhere between $30-$250 per hour. So, in all, you can save a lot of money by purchasing these online chess lessons.
Easy to learn – Once you purchase the course from any website then you most probably get lifetime access or access at least for 1 year. So, you get a lot of time to complete that course. Also, you can watch that courses multiple times and understand the key point.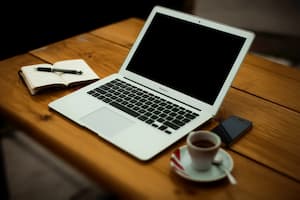 That said, here are the best online chess lessons I selected for you.
Igor Smirnov Chess courses
Grandmaster Igor Smirnov was born in Ukraine. He won many
prestigious tournaments and in 2008 he became a grandmaster. In 2012 he founded a remote chess
academy. Thousands of students have been benefited from his online courses
In total, he has published more than 70 courses on his website. We will look at some of the courses here.
The secrets of strong players
Winning the middlegame
How to analyze your game- The grandmaster analysis 2nd edition
Belevesky pawn structure
His all courses are perfect and helpful to beginners to advance players. I will recommend you to read this article to get more details about his courses.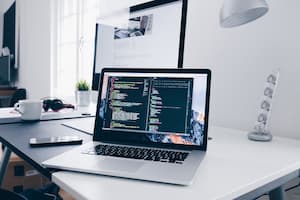 Read an in-depth review of Igor Smirnov's chess courses.
The Susan Polgar method for scholastic chess training
Grandmaster Susan Polgar is a Hungarian-American chess player and one of the strongest female players ever. She was the Women's World Chess Champion from 1996 until 1999.
She also made history by becoming the first-ever female chess player to become part of the world championship cycle.
Both the volume focuses on children and recommended for beginner chess players. In volume 1 you will learn basic chess and you will develop life-changing chess skills.
In volume 2 you will learn some techniques in the post beginner stage. Both courses will teach you how to be ambitious, How to find play from equal positions, etc. You will get the following learning from this 2nd course
Candidate moves and calculation
King and pawn endgame mystery
Creative thinking
winning threads
Castling secrets
You will also get a lot of bonuses and one ebook after purchasing this course bundle.
This course will cost you $139.99 or $83.99 if you purchase ichess premium membership.
Visit here to purchase this course.
Read an in-depth review of Susan Polgar's method.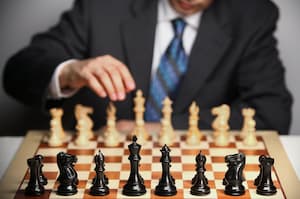 Anna's Essential Endgames Course
IM Anna Rudolf – Anna Rudolf is an Olympic Chess-Player and three-time Hungarian Champion currently rated 2325 Elo. She has been able to accomplish the titles of International Master and Woman Grand Master.
Anna is also a well-known commentator. She is also a famous twitch Streamer.
For most of the players studying the endgame is very much boring. But if you want to become a serious chess player then you have to study endgame properly.
In this course, you will get very simple yet deeper ideas to understand the endgame in an easy and better way. This is the strong endgame foundation you need and will support you for the rest of your chess-playing life.
The following chapters will be covered in this course.
Essential checkmate
Essential pawn endgame
Queen endgames
Rook endgames
Minor piece endgames
This course will cost you $49.95 or $29.99 with ichess premium membership.
You can purchase this course here.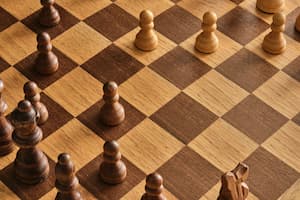 Ginger GM Method course
Grandmaster Simon Williams has published these amazing courses. This course is basically divided into 2 parts. This course is basically focused on middlegame play.
In this new 15 hour course, Revolutionize your Chess, Simon reveals all his favorite attacking secrets for crushing your rivals in spectacular fashion! In the 2nd part of the course, Simon explained the games of the giants which include Tal, Alekhine, Botvinnik, Karpov, etc.
GM Williams teaches you innovative chess strategies concepts such as "the awakening", and will share his #1 secret for improving your visualization skills.
Check out prices on the course page.
Read an in-depth review of Ginger GM Method.

Garry Kasparov Teaches chess course by Masterclass
Garry Kasparov was a former world champion. Three years ago masterclass launched his course named Garry Kasparov Teaches Chess.
In the course, Garry explained the basics of chess, Chess themes and he has analyzed some of his best games and also explained some of his experience in chess.
This course is perfect for players who are below 1400 rated or those who are die-hard fans of Garry Kasparov.
The masterclass aims to provide high-quality courses with expert teachers. You have to purchase a 1-year subscription to access this course. In this purchase, you will get access to all masterclass courses. The membership will cost you $180 for 1 year.
Read an in-depth review of Garry Kasparov's Masterclass.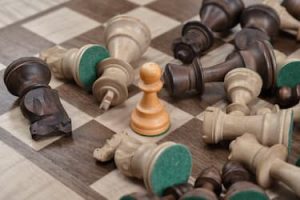 Chess courses on Udemy
There are ten's chess courses on Udemy. Udemy is basically an open-source platform where anyone can publish the course and sell.
On Udemy you will get many courses offered by titled players and strong players. Here is a list of the top 7 Udemy courses.
Chess Tactics Essentials (Udemy's top seller chess course)
Understanding chess openings by Grandmaster Mykhaylo Oleksiyenko
Chess Openings for White and Black Taught by a Grandmaster
Advanced Chess Lessons with FM Mike Ivanov
Chess Middlegame – How to outplay your opponent
Learn to Play Chess: from a Novice to a Fierce Competitor
Chess University's Intro To Chess Crash Course
The above courses are priced between $15-$30. All of the above courses are valuable for money.
Read an in-depth review of the best Chess courses on Udemy.