DecodeChess is the first artificial intelligence-based website to analyze your games.
In this review, I'll show you why you need this tool to improve your skills.

What is DecodeChess?
DecodeChess is the world's first and only artificial intelligence-based chess software developed by Decodea that auto-explains the moves of a chess engine. DecodeChessuses open-source engine stockfish to analyze games. The explanations also reveal come basic concepts and facts.
Unlike chess engines, DecodeChess uses chess concepts more than engine moves. It shows why those moves are important in that position.
For example, the app would report an open file as an important element only if it actually affects the course of the game.
This startup is founded by Zeev Fine and Ofer Shamai who are Israeli residents. The startup was a participant of The Xcelerator, an incubation program partnership between TAU Ventures and Israel's Security Agency.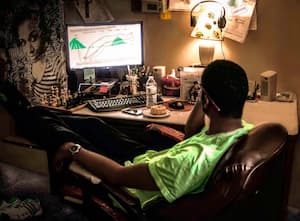 How DecodeChess works?
Before this review, I have tried and tested the DecodeChess. The interface is quite intuitive.
When you open the website then you will get an interface that you can relate to ChessBase software or any chess-related software. On the left side, you will get a chessboard and on the right side, you will get a notation and engine analysis.
You will get multiple options about selecting a position or game or even you can play with the engine. When you select any game, the system automatically starts evaluating the positions and provides you the basic game info stats. If you want to see deep stats then you have to press decode this option, then you will able to find a complete analysis.
DecodeChess provides a good level of analysis. They also tell why a move is better or worse than others. To analyze the whole game it will take 1-1.5 minutes.
You can also play with a computer in any position and I think this is an amazing feature offered by decode chess. You can play the same position which you have played in the tournament and faced some difficulty.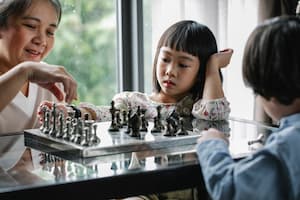 Features of DecodeChess
Learning framework with idea-problem-solution methodology
Suggestions of good moves and attacking plans
Revealing underlying concepts of any position
Reviewing piece roles
Game overview
Human-like computer opponents
Pricing of DecodeChess
DecodeChess offers 4 types of plans which are monthly, annually, light and medium. Let's compare these plans.
Subscription plan – The monthly subscription plan starts at $8.25 and the yearly plan offers a 15% discount and goes for $84.99. In both plans, you will get many benefits such as unlimited decodes, access to all the features, 30 days money-back guarantee, etc.
Pay as you go plan – The light version will cost you $15 and the medium version will cost you $25. In the light version, you will get 60 decode credit and in the medium version, you will get 120 decode credit. These credits will be valid for 12 months.
If you compare the subscription plan and pay as you go plan then you will there is no big difference. I will suggest you go with a $25 medium pay-as-you-go plan. In this, you will get 120 credits.
I recommend you use DecodeChesswhen only you are playing tournaments. At other times you can use other software and websites.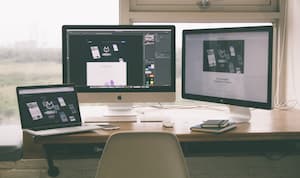 Conclusion
In decode chess, you will get 2 free games to analyze every day. In starting days don't hurry to purchase the membership. Try every feature and if you find it suitable then only purchase the membership.
DecodeChess is suitable for beginner players who don't have a coach or players who have limited resources available. They can use it for analysis and suggestions similar to the coach.
Finally, I feel the pricing is a little expensive. But still, it is worth paying for it. You will get some amazing ideas from computers which humans cannot give.