Former world champion Garry Kasparov will give you chess lessons on Masterclass.
Here's a review of the course "Garry Kasparov teaches chess".
Who is Garry Kasparov?
Garry Kasparov is a Russian chess grandmaster, former World Chess Champion, writer, and political activist, and commentator. Garry is also known as the greatest chess player of all time. He is the first player to cross the 2800 classical rating barrier
Garry Kasparov won his first world championship against Anatoly Karpov in 1985. Garry won $1.8 Million from this world championship and until now no one has kept this much prize amount.
After winning the prestigious Linares tournament for the ninth time, Kasparov announced on 10 March 2005 that he would retire from serious competitive chess.
Garry launched his own course on a masterclass in 2017. In this course, he basically talks about openings and tactics.
Garry Kasparov is also a famous writer. He has published more than 10 chess books until now. His most popular series is Garry Kasparov on my great predecessors which are divided into 5 parts and Garry Kasparov on Garry Kasparov which is divided into 3 parts.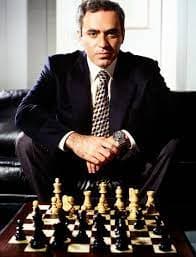 What is Masterclass
Masterclass is a premium course service in which all tutors are experts in their field. Masterclass started in 2014 with only 3 courses and now they have more than 50 expert tutors.
Masterclass offers their premium membership for $180 for a full year in which you can access all courses.
You will get courses related to cooking, writing, designing, sports, books, science and tech, wellness, food, etc.
Though there are many courses available, you will need some basic proficiency to understand that class. Most of the courses are suitable for complete beginners but few courses may need some basic prior knowledge.
Course contents
Following are course contents which are mainly focusing on openings and middlegame tactical themes. The content quality is very high and he has covered different topics about chess and his life.
Introduction
Garry's Chess Fundamentals
Double Attacks – Part
Double Attacks – Part 2
Skewers
Discovered Attacks
Pins
Deflection/Attraction
Interference
Overload
Winning Trades
Endgames – Part 1
Endgames – Part 2
Endgames – Part 3
Openings – Part 1
Openings – Part 2
Openings – Part 3
Simul
Jason's Game
Molly's Game
Dennis' Game
Case Study: Opening
Case Study: Endgame
Garry's Journey
How to Analyze
Computers and Chess
Mental Toughness
Closing
Bonus! Secret Novelty
Learn more about the course here.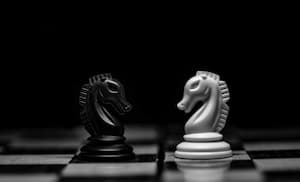 Content quality
When you get Garry Kasparov as your coach then of course you will get high-quality content. The masterclass is trying to provide high-quality content with high-quality teachers and trainers.
On the masterclass website, each and every content of the video is checked. They don't compensate anything on production quality, Designing, and editing.
If you compare these classes with Udemy or skillshare courses then you will find many differences. The major one is content quality. Here all experts are teaching and nobody can publish their own content like Udemy or Skillshare.  Another difference is the high-quality editing and designing of the course compare to other websites.
You will get 12-18 Udemy courses or skillshare membership at half price compared to the masterclass. But if you compare that with masterclass then you will see a lot of differences. Of course, the masterclass aims to provide premium and high-class experts and classes. I feel skillshare is a basically cheaper version of the masterclass. So we cannot really compare masterclass with Udemy and skillshare.
Pricing
Pricing is the most difficult part for the company. Masterclass doesn't offer individual courses. You have to purchase full 1-year membership to get access to all courses.
1-year membership cost is $180. You will get a lot more value than $180. Generally, class duration is long. Let's assume if you watch only 1 class per month and 12 classes in a year, then also it will cost $15 per class and I think it is very cheap if we compare to the knowledge you are getting from experts.
Always check if there are classes available in which you have some interest because they only have 50 classes available.
Features
We have seen many things such as content, pricing, etc. There are a lot of features that are available on masterclass which you should know before purchasing.
Offline streaming of videos – Video download is exclusively available on Ios and Ipad store only. On the website version, you cannot download videos offline.
Discounts – Masterclass doesn't offer any discount codes or coupons. They only sell membership at the same cost all over the world.
Workbook – Each lesson provides a workbook that helpfully summarizes the key points in each video. Plus, the workbook provides additional reading materials and provides space to write lesson notes on the craft.
Community – Masterclass also offers a community in which you can ask different questions and then experts give answers.
Quick List – This is basically suggestions. For e.g., If you are watching Garry Kasparov teaching chess class then you will get the most related suggestions related to the class segment.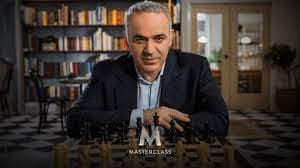 Final conclusion on Garry Kasparov teaches chess
There are a lot of websites that offer multiple courses such as Skillshare, Udemy, khan academy, shaw academy, Udacity, masterclass, Coursera. Every website has some pros and cons and each website focuses on a different niche. You have to select which website is suitable for you
If we talk about a chess course on the masterclass then obviously it is a great opportunity to learn from a former world champion. Although you will need some basic prior knowledge of chess to understand this course. We have already written an article on Udemy courses in which you will find some courses which teach chess for the absolute layman.
Garry Kasparov has produced only 2 courses in his entire career. One is on masterclass and one is for ChessBase.
Overall learning from experts is an excellent experience for students. In general, you will not find such a high level of experts teaching online at this cost.
Learn more about the course here.